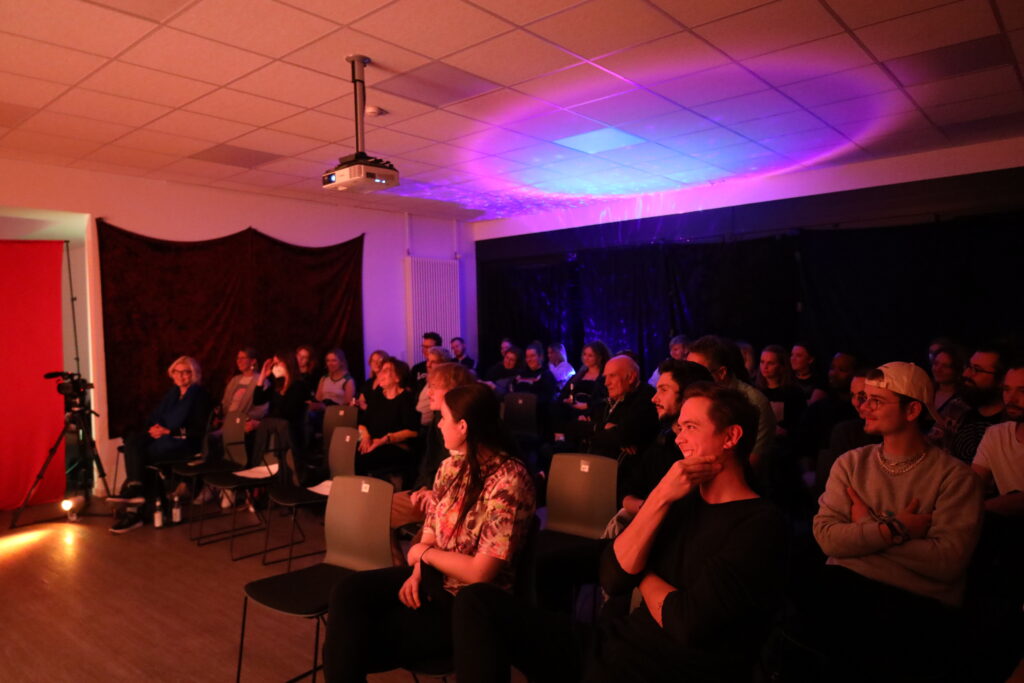 Mach mit!
Pornografie macht Spaß und kann auf vielfältige Weise zu und durch uns sprechen. Aber sie ist nach wie vor eine stigmatisierte Filmgattung. Zwar lässt sich mittlerweile gefahrlos zugestehen, sie im privaten Rahmen zu schauen, doch gesellschaftliche Debatten und Beiträge sind weiterhin geprägt von Vorurteilen, Desinformation und fahrlässiger Verallgemeinerung. Wir möchten durch öffentliche Filmvorführungen und Diskussionen eine differenzierte und sexpositive Auseinandersetzung mit ihr anbieten, und dadurch einen offenen Austausch über ihre Geschichte, ihre Gegenwart und mit ihr verbundene Themen wie Lust, Selbstbestimmung und gesellschaftliche Normen fördern.
Lust bekommen?
Bei uns kannst du dich an allem ausprobieren, was ein Filmfestival ausmacht: Angefangen bei der Recherche und dem gemeinsamen Filmeschauen gibt es über die Programmierung und den Filmeinkauf bis hin zur klassischen Pressearbeit, Grafikgestaltung, Social Media u.v.a.m. spannende und vielseitige Möglichkeiten, sich entweder mit den eigenen Interessen und Leidenschaften einzubringen oder etwas vollkommen Neues zu erkunden.
Da wir seit 2023 auch ein eingetragener Verein sind, kannst du bei uns sogar ein Praktikum machen!

Du möchtest Teil unseres Teams werden? Dann wende dich direkt an uns: paderporn.filmfestival@gmail.com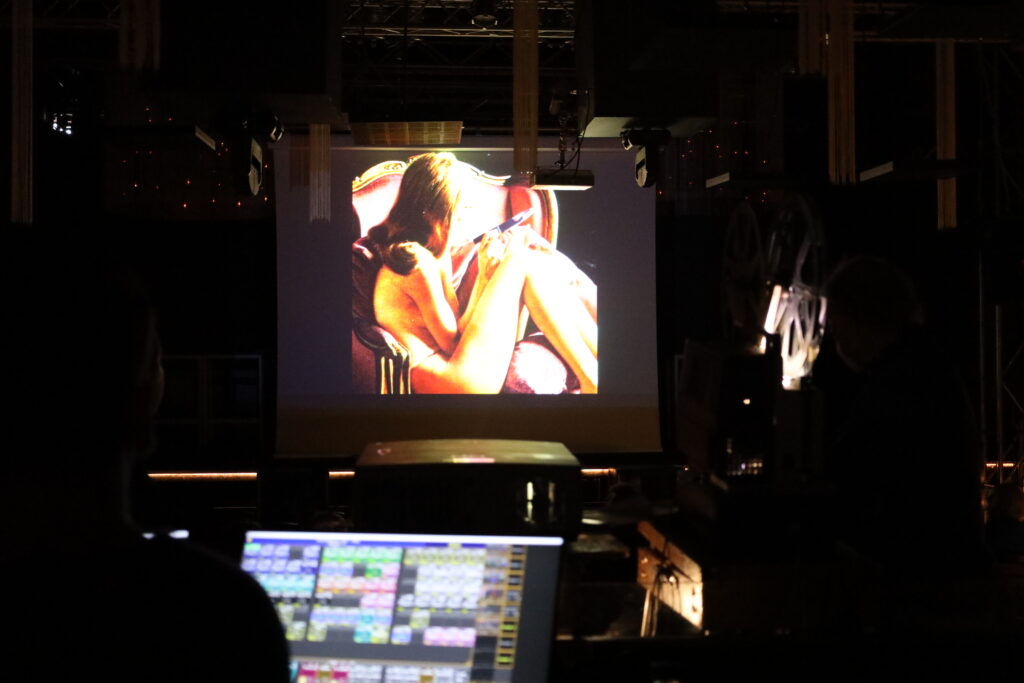 Unsere Tätigkeitsbereiche im Einzelnen:
Filmrecherche und Filmeinkauf
Erstellung von Film- und Rahmenprogrammen
Beginn und Pflege von Kooperationen (z.B. mit Locations, Vereinen, Künster:innen, Kollektiven, Archiven, etc.)
Organisation und Durchführung von Festivalausgaben und Einzelveranstaltungen
Einladung und Betreuung von Gästen (z.B. für Vorträge, Diskussionen, Performances, Workshops, etc.)
Entwurf und Gestaltung von Werbematerialen im Print- und Online-Bereich
Textproduktion für Programmhefte und Online-Inhalte
Öffentlichkeitsarbeit und Kulturmarketing
PR und Online-PR über Homepage und Social Media
Exkursionen zu anderen Filmfestivals
Erwerb von Förderern, Sponsoren und Fördergeldern
---
Join us!
Pornography is fun and can speak to and through us in many ways. But it is still a stigmatized film genre. While it is now safe to admit to watch it in private, but social debates and contributions continue to be marked by prejudice, disinformation and careless generalization. We would like to offer a differentiated and sex-positive examination of it through public film screenings and discussions and thus promote an open exchange about about its history, its present, and related issues such as pleasure, self-determination and social norms..
In the mood?
With us, you can try your hand at everything that makes up a film festival: starting with research and watching films together, there are exciting and versatile possibilities to either get involved with your own interests and passions or explore something completely new, through programming and film purchasing to classic press work, graphic design, social media and much more.

Since we are also a registered association, you can even do an internship with us!

You would like to become part of our team? Then contact us directly: paderporn.filmfestival@gmail.com
Our areas of activity:
Film research and film aquisition
Creation of film programs and surrounding events
Initiation and maintenance of cooperations (e.g. with locations, associations, artists, collectives, archives, etc.)
Organization and realization of festival editions and individual events
Invitation and support of guests (e.g. for lectures, discussions, performances, workshops, etc.)
Design and creation of promotional materials for print and online purposes
Text production for program booklets, flyers and and online content
Public relations and cultural marketing
PR and online PR via homepage and social media
Excursions to other film festivals
Acquisition of patrons, sponsors and grants