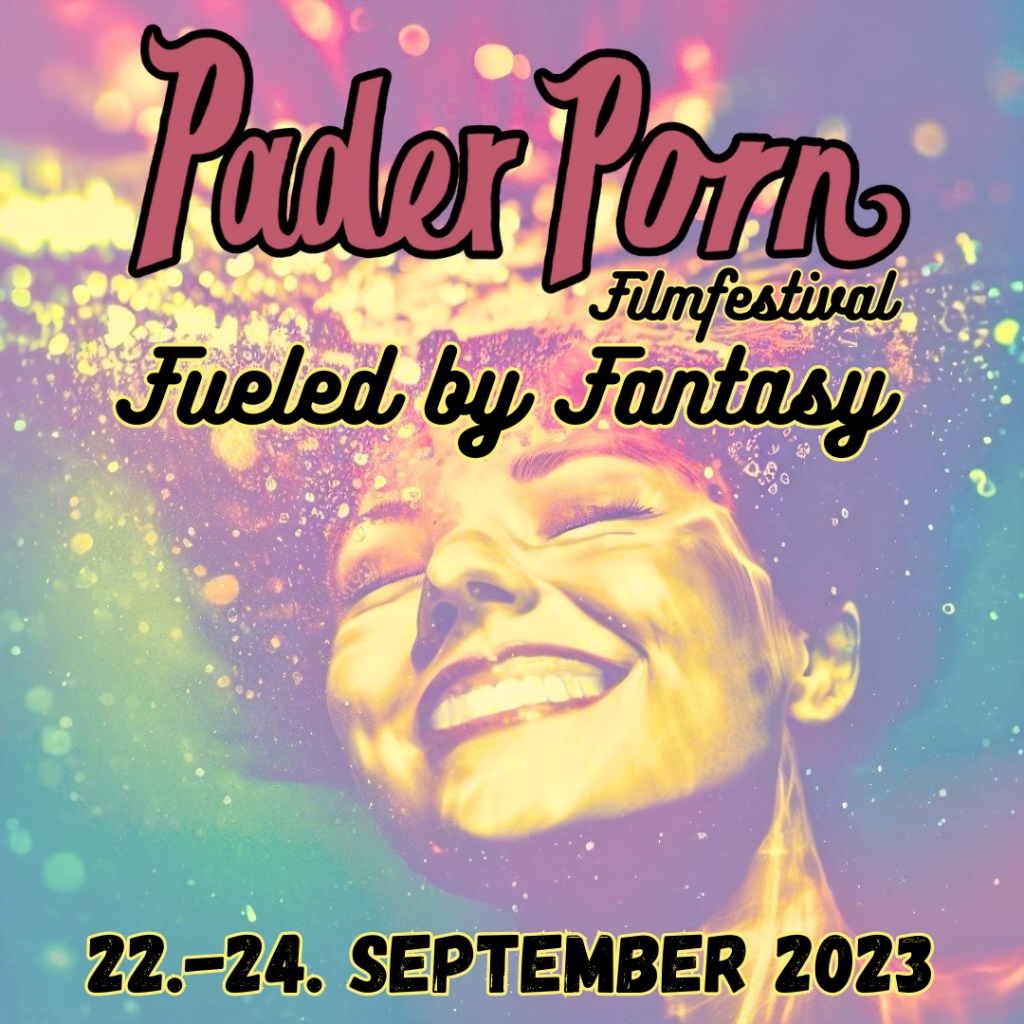 Wir freuen uns sehr, endlich die Rückkehr des PaderPorn-Filmfestivals anzukündigen, das vom 22. bis zum 24. September stattfinden wird. Das gesamte Team arbeitet weiterhin hart an der Vorbereitung unseres ersten internationalen Kurzfilm-Wettbewerbs.

Auch das weitere Programm wird etwas ganz Besonderes sein: Neben einer kuratierten Reihe historischer und aktueller Kinofilme von den 1960er bis zu den 2020er Jahren haben wir einige Überraschungen in petto, die wir zu gegebener Zeit bekannt geben werden. Wir laden euch also ein, den Kalender anzustreichen und aufgeregt zu sein. Wir sind es bereits!
---
---
---
We are absolutely thrilled to announce the return of the PaderPorn Film Festival, which is scheduled to take place from September 22nd to September 24th. Our team has been hard at work preparing for our first international short film competition, and we are happy to say that it's in its final stages of planning.

The additional program is also shaping up to be truly special: Alongside a curated series of feature films from the 1960s up to the 2020s, we have several surprises up our sleeves that will be revealed in due time. We invite you to mark your calendars and get excited. We already are!